Excursion buses from Málaga
Organize any excursion and enjoy all your getaways without having to worry about transfers, having a professional service for all your trips and guaranteeing your total comfort, safety and punctuality at all times.
At Autocares Mateos we are specialists in transport for routes and excursions to other cities or emblematic places, offering the best transport service with driver for your excursions in addition to the benefits of its extensive fleet of buses.
We carry out excursions or outings for schoolchildren, groups of adults or the elderly, as well as national and international trips. Putting at your disposal advice on hiring tourist guides, accommodation, monuments, restaurants, places of tourist and cultural interest…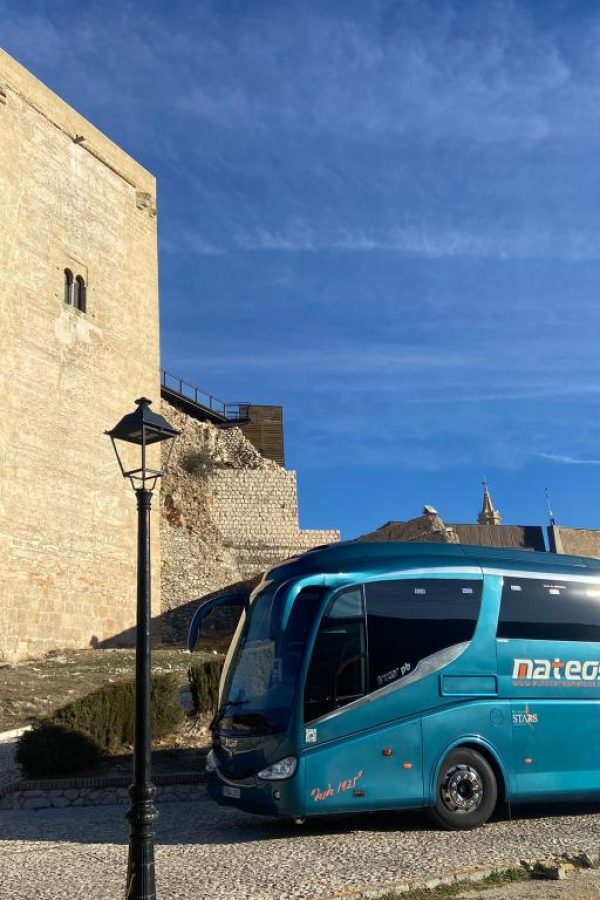 All our excursions and circuits are personalized, adapting them to the needs of our clients and being totally flexible to plan the best itinerary based on their requests and our experience, being able to offer all kinds of services:
Service to tour operators
Green and alternative tourism
In addition to providing coverage for all services and being able to offer safety and quality in our trips, we have a large and renewed fleet of coaches and an experienced staff to give the best guarantee and comfort on short and long journeys, both in small groups and big.
Get in touch with our bus company in Málaga for excursions, we work to cover all your passenger transport needs.
Bet on a round trip and count on Autocares Mateos if you are thinking of organizing an excursion, getaway, circuit and need to rent a coach, the experience of those who travel with us is very satisfactory.
Count on a professional school transport service in Málaga and the province, whether for a school route, a short journey, excursions or for longer trips, the main thing is that the people who travel with us feel comfortable and safe.
Get in touch with Autocares Mateos, we will give you all the advice you need to rent a school transport bus and we will provide you with a budget adapted to your needs.
Our fleet adapts to all needs, we have coaches with 59 and 55 seats, and for smaller groups, we have microbuses and minibuses with 35, 30, 20 and 15 seats.
We offer our service for all types of transfers, buses for school transport, excursions, national and international circuits, coaches for weddings, Shuttle, transfers and transport service for VIP groups.
Our commitment to quality is firm. At Autocares Mateos, we take care of even the smallest detail. To provide the best service to our customers, we have a qualified team of professional drivers, and our coaches and minibuses are equipped with the best features on the market.